Here you will find the latest updates, articles & goings on from Begley Brown.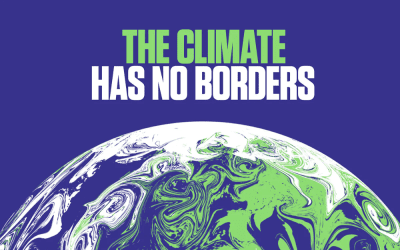 As I'm sure you will all be aware Glasgow will soon be proudly hosting the UN Climate Change Conference of the Parties, also known as COP26. The...
We have worked with Chris since he started Begley Brown. He provides a high quality service and provides advice which is always driven by the best interests of the client. We have no hesitation in referring our clients to him in the knowledge that they will be exceptionally well looked after.
Alastair Russell
Director, Russell & Russell Chartered Accountants and Business Advisers Limited
Begley Brown have been our financial advisers for many years, and we value very highly the service they have provided us, and in particular the investment of time that they have made in truly getting to know us, their clients. We have always been able to discuss every aspect of our financial affairs with complete assurance that this will be treated with sensitivity and compassion, while at the same time ensuring that we are encouraged to be organized and rigorous about the management of our personal financial affairs.
Sir James and Lady Lynne MacMillan
Begley Brown was recommended to me about three years ago when life-changing circumstances forced me into having to make financial decisions suddenly and with no preparation. Chris and Mark took the time to meet with me, talk to me, and listen to me, before working out how to best help me. I am genuinely grateful for the support and reassurance they gave me at a difficult time, and the time they took to make sure I understood my options. I felt they genuinely had my family's best interests are heart, and they have continued this ever since. I trust them to manage things for me day-to-day, and I know they are always available if I need to discuss anything or if anything is worrying me in between our regular review meetings. I would recommend Begley Brown to anyone.
Gillian Robertson
Senior Technical Writer
Approachable honest and reliable, for me the perfect financial advisors. In a volatile market I want to know that financial decisions made for me are well managed and I feel this with Begley Brown. I like to leave financial planning to experts and for them to guide me. This is what Begley Brown do and they do it very well.
Eddie McGuigan
Head of Microscopy Sales, Leica Microsystems
I am delighted to recommend Chris and the team at Begley Brown. As a busy SME business owner and father of 4, their core values resonated with me a lot. The experience of the investment team and clear understanding of my individual needs going forward made it clear that our interests were aligned and that they could make my investments work for me. Also their easy to use technology allows me to keep an eye on my money from my phone which is a huge benefit.
David Forsyth
Managing Director, Document Data Group

Registered in Scotland. Company Registration Number: 326258
Authorised & Regulated by the Financial Conduct Authority
Financial Services Register Number 471152

The Financial Ombudsman Service is available to sort out any individual complaints that clients and financial services businesses aren't able to resolve themselves.  To contact the Financial Ombudsman Service please visit
www.financial-ombudsman.org.uk